Best Quality 250g White Modeling Crystal Clay For Kids
Model No.

P9268

Made in

Taiwan
Best Quality 250g White Modeling Crystal Clay For Kids
Spec
Brand Name:LYHSIN /MODOH
Certificate:EN71/ASTM/SGS
Color:12 Colors
Delivery Time:7-10 days after payment
FOB port:Keelung,Taiwan
MOQ:300pcs
Material:Glue, Flour, Oil, Colors, Antibacterial
Model Number:P9268
Packing:60pcs/carton
Payment Method:L/C,T/T,Paypal
Place of Origin:Taiwan
Product Size:15x7.5x4 cm
Remark:Age 3 & Up
Sample:Provided
Shipping Mode:By sea,By air,By Express
Usage: Multi-Function Educational Toy
Weight:250g
Key Features
Best Quality 250g White Modeling Crystal Clay For Kids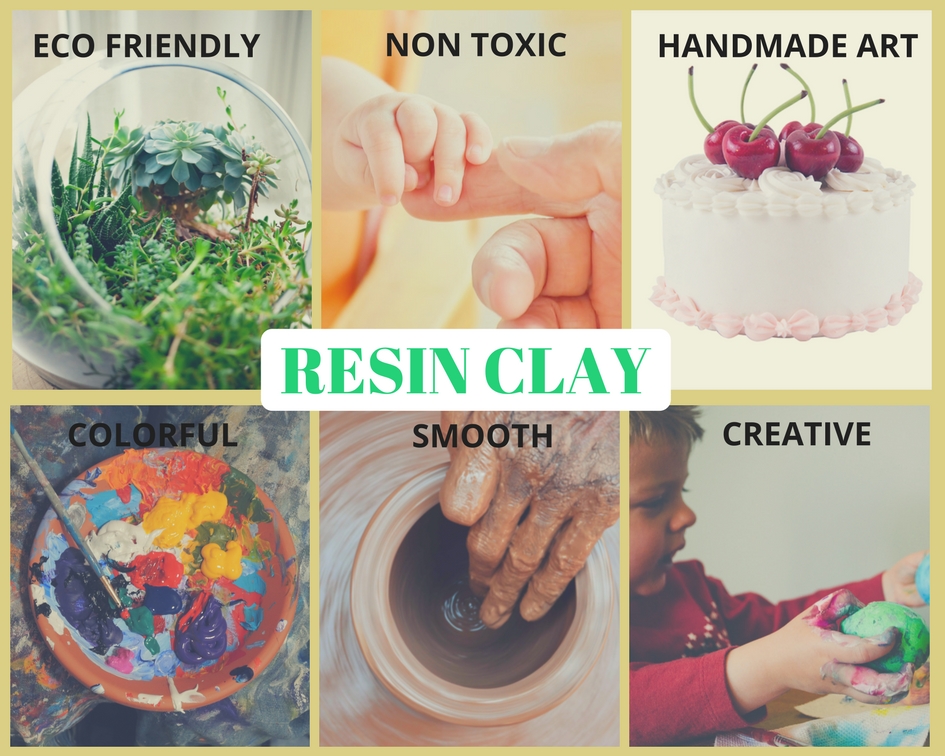 Key Features
✦ Made in Taiwan.
✦ Air-hardening.
✦ Non-toxic.
✦ Simply to mix any color.
✦ Easy to use and doesn't stick to your fingers.
✦ Extremely strong and durable.
✦ The texture is smooth and silky.
✦ Suitable for professional and handmade lovers .
✦ Pass test report EN71 part1.2.3 &ASTM D4236.
Resin clay has different colors for example, red, yellow, blue, green, orange, baby blue, purple, black, brown, pink, skin, and white. Resin clay is soft and flexible so that it is suitable for kids above 8 years old and who are professional and handmade lovers. The best time to leave in room temperature is 24-48 hours.
Resin clay storage time is short. It only can store three to four months. You can store those unused resin clay in a box or plastic bag. In the other hands, you have to use it as soon as possible. Moreover, resin clay is easy to clean up and it dries with waterproof. Also, resin clay features bright, silky and air hardening.
When you are making a product with resin clay, you will feel that the weight is heavier than the first time. Resin clay is easy to store and will not be destroyed easily.
You can paint your favorite color on the resin clay you make.
Resin clay is not suitable for big products. It is only for small products.
Please contact us if you have any problems on buying our products and do not hesitate to ask us questions.
You have to choose us as your priority because we stand in customers' shoes and consider more than other company for any clay products.
Product Description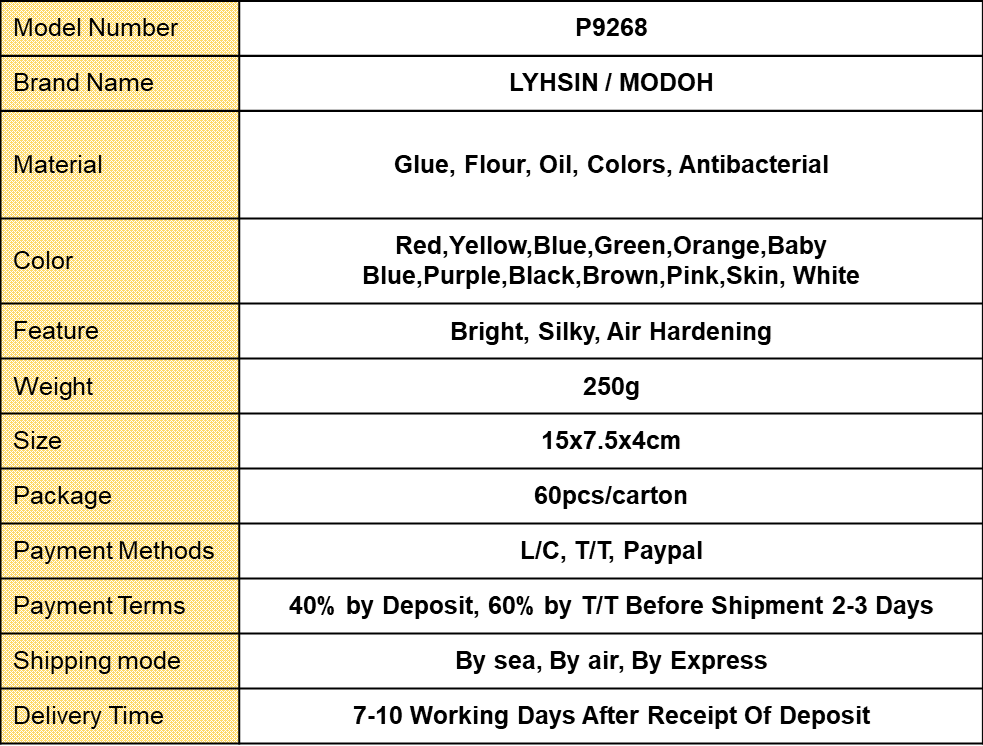 Usage
The texture of resin clay such as Fimo is smooth and silky .It is easy to use and doesn't stick to your fingers.
Once dry becomes bright, extremely strong and durable. You can create unique projects by embedding plastic objects, sequins, charms, jewels, or just about anything into the clay.

Is there any experience with sticky packaging?
According to the survey, the sticky problem will make the user feel bad. LY HSIN avoid that problems to production of clay,we covered a layer of plastic film on clay that make the user easy to use.
Application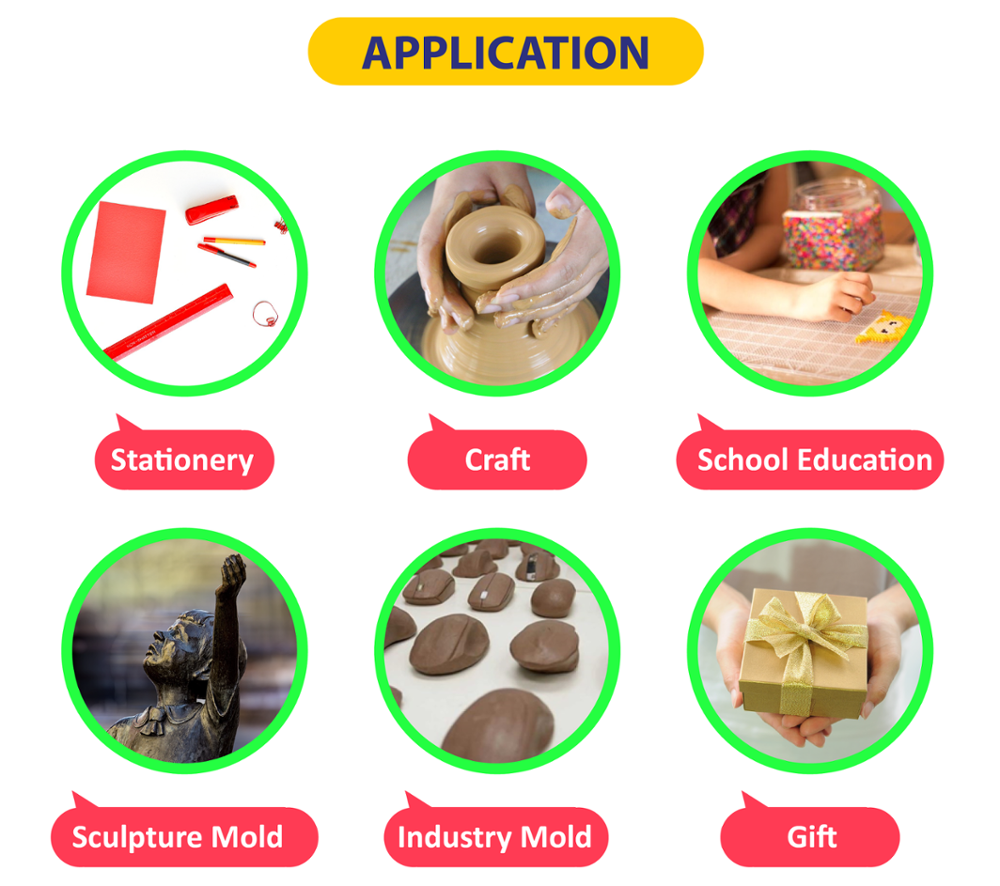 Our Product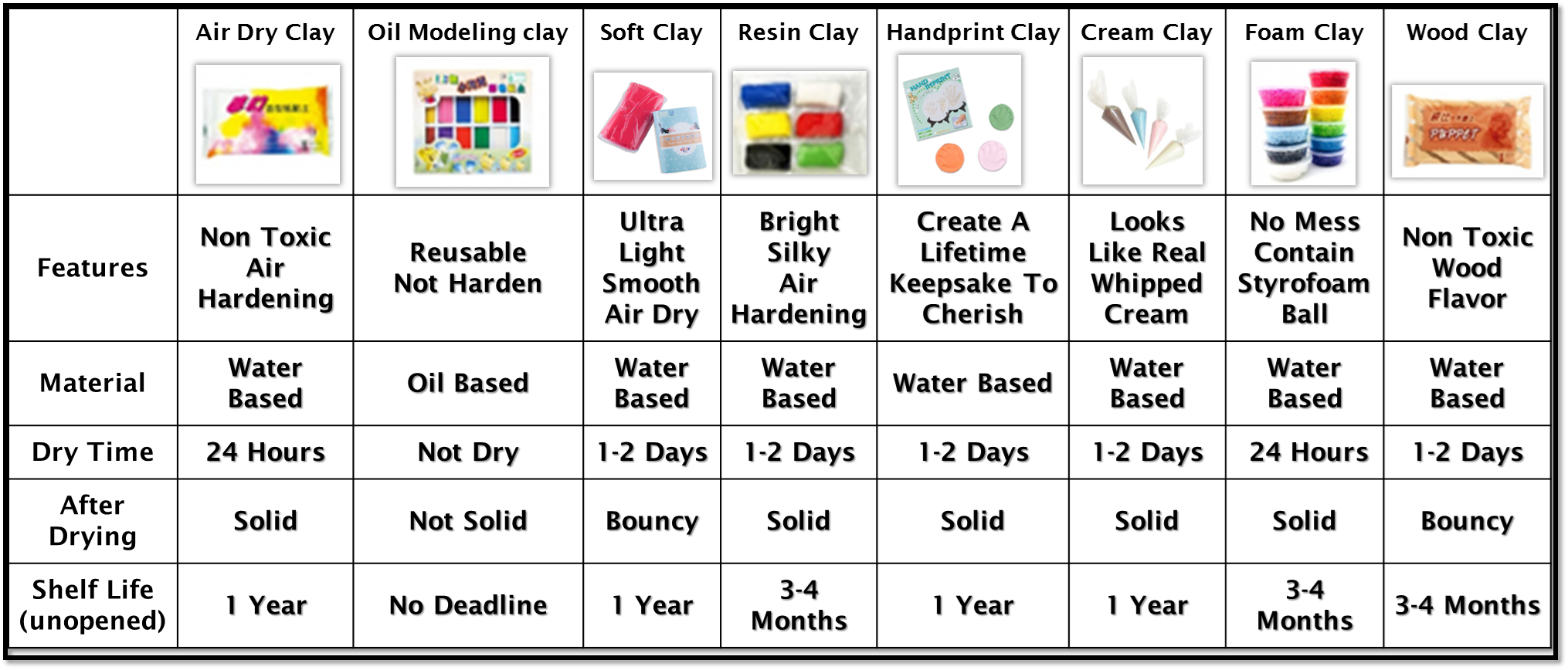 About LYSHIN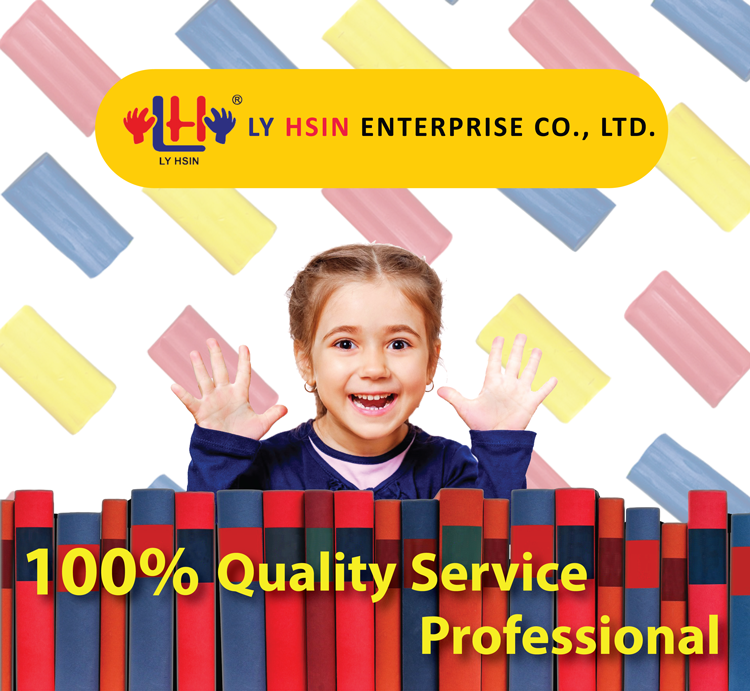 Ly Hsin Enterprise is a professional clay manufacturer located in New Taipei City Taiwan since the 1980s . We devoted itself to the manufacturing and development of the clay to educational and recreational toys. It's difference with the general clay is
1. Texture is smooth.
2. Not sticky your hand.
3. Non-Toxic.
4. Custom made design.
We have an excellent reputation through 20 years of business experiences focus on serving customers who want to produce different type clays.

1.Safety
All of our products are Non-Toxic and meet makeup safety standards.
2.Quality assurance
Our materials are of the highest quality standard and we guarantee this is maintained with every order.
3.Personalization
We customize all our offerings to our customers specific needs.
4.Professionalism and service
With more than 20 years experience, we understand our customers needs and communicate efficiently.
5.Customer Satisfaction
We are committed to the satisfaction of our buyers and aim to build lasting relationships for continued success.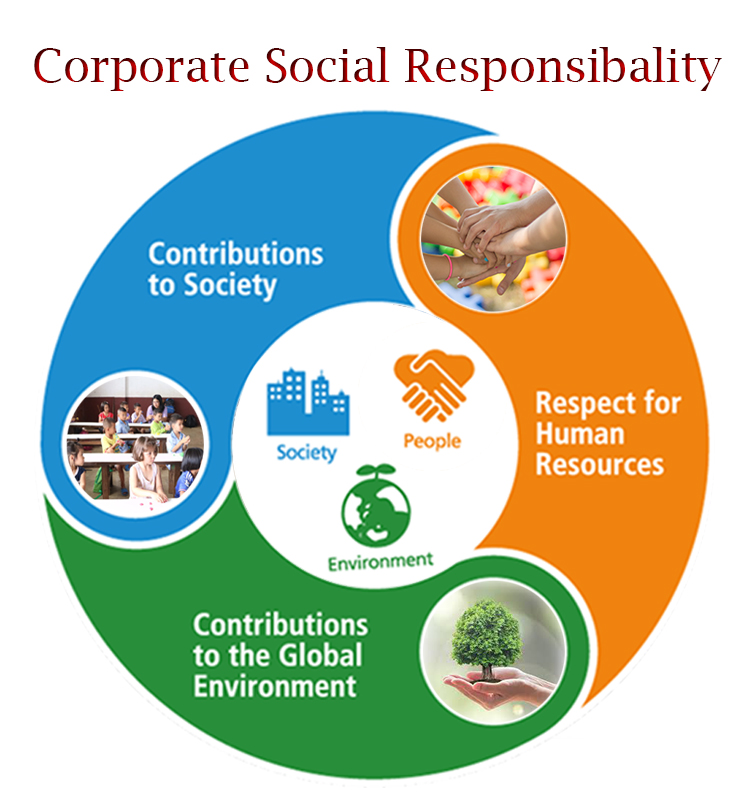 We, LY HSIH Enterprise Co., Ltd, provide the best clay that is HIGH QUALITY,NON-TOXIC, ECO-FRIENDLY, COLORFUL in the world for you.
We are devoted ourselves to contribute to community through environmental sustainability and social responsibility.
For example, each year we will donate our clay products for school clubs to teach elementary students how to use clay.
We also invite university teachers to participate in clay classes. Through the courses, everyone will understand the characteristics of our clays and learn how to fabricate clay. Therefore, more and more people will know our company and products well.
We hope our company can contribute to society by other meaningful activities in the future.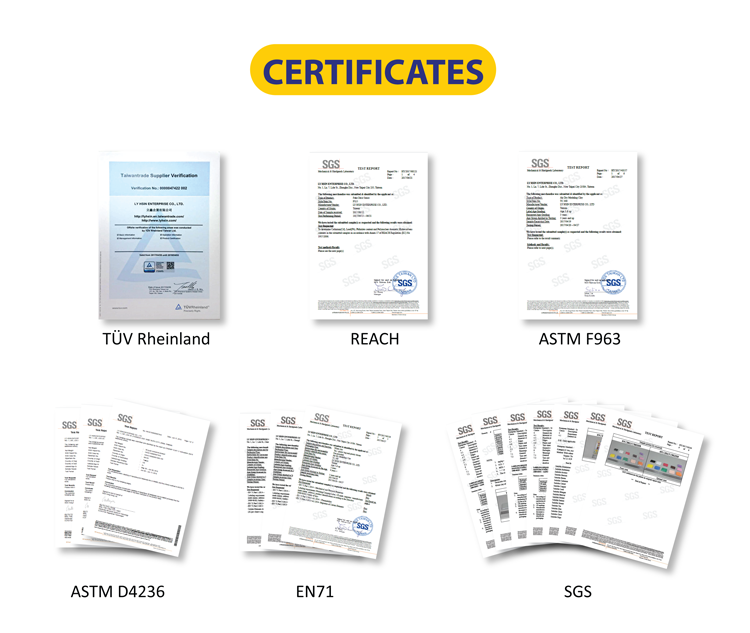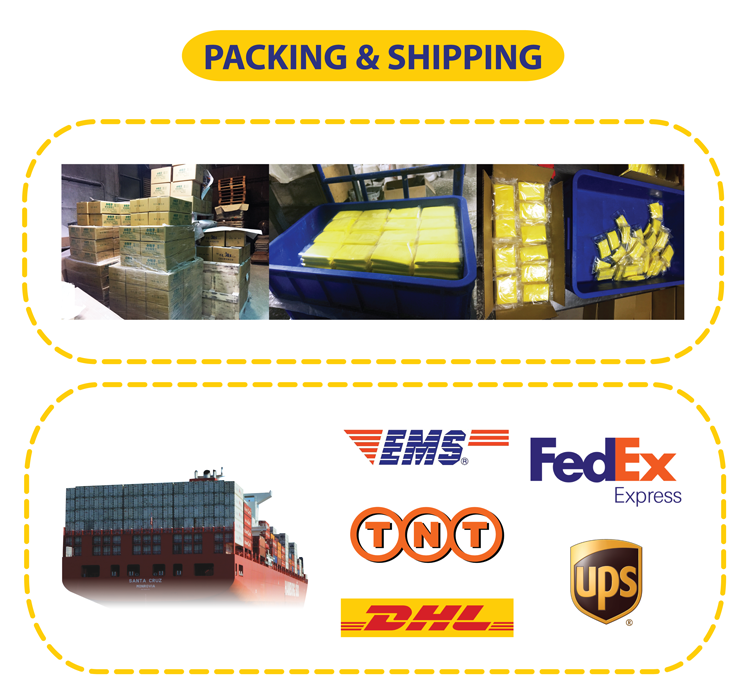 FAQ
Q1.Are your company a manufacturer? How many years of production experience?
A1:We are a professional clay manufacturer located in New Taipei City Taiwan since the 1980s.We have more than 20 years of production and export experience.

Q2:What is the sample terms?
A2:Sample time is 3-5 workdays. Free sample available and customers bear the shipping cost.

Q3. If you're going to make a big purchase.
A3: If you're going to make a big purchase ,please email us ,We will quote the special price for you soon.

Q4. How long for the shipping?
A4: We try our best to ship all items without 7-10 days from date of payment.If you need large quantity or any further information ,please feel free to contact us.

Q5. How to pay the payment?
A5: We accept payment by paypal or T/T transfer.(please contact us for further details). We require payment within for 2 days, if you have any reason for going to delayed your payment please let us konw.

Q6.Can we add our logo, custom packaging design to this item? If so what is the packaging options you can offer?
A6:Of course!You can add your logo and custom packaging design in product.
Q7.Can I be the agent?
A7: Welcome to be our partner,Please contact our sales representative for more information.
Q8.Can you accept OEM or ODM?
A8.Yes.OEM and ODM are welcome.
Q9.Who can I find if I have problems buying clay?
A9:Please contact us by Email or Skype.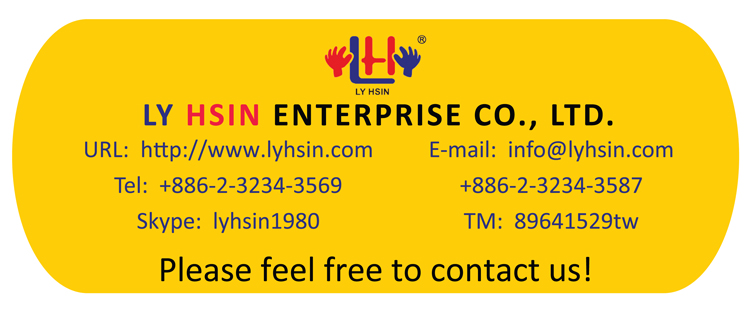 Payment Details
Payment Terms:Other ,TT ,L/C ,PayPal
Minimum Order:60 Piece(s)
---
Recommendations
---
Small Order Recommendation