Best Price New Arrival Non-Toxic Unique Terrracotta Air Dry Clay
Model No.

TC(500)

Made in

Taiwan
Terrracotta Air Dry Clay
Spec
Use:Office & School
Brand Name:LYHSIN /MODOH
Certificate:EN71/ASTM/SGS
Color:Terracotta
Delivery Time:7-10 days after payment
FOB port:Keelung,Taiwan
MOQ:360pcs
Material:Not allergic,Non-Toxic
Model Number:TC(500)
Packing:36 pcs/carton
Payment Method:L/C,T/T,Paypal
Place of Origin:Taiwan
Product Size:10x7x2 cm
Remark:Age 3 & Up
Sample:Provided
Shipping Mode:By sea,By air,By Express
Usage: Multi-Function Educational Toy
Weight:500g
Key Features
Best Price New Arrival Non-Toxic Unique Terrracotta Air Dry Clay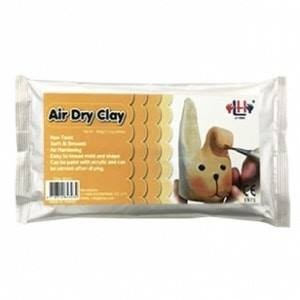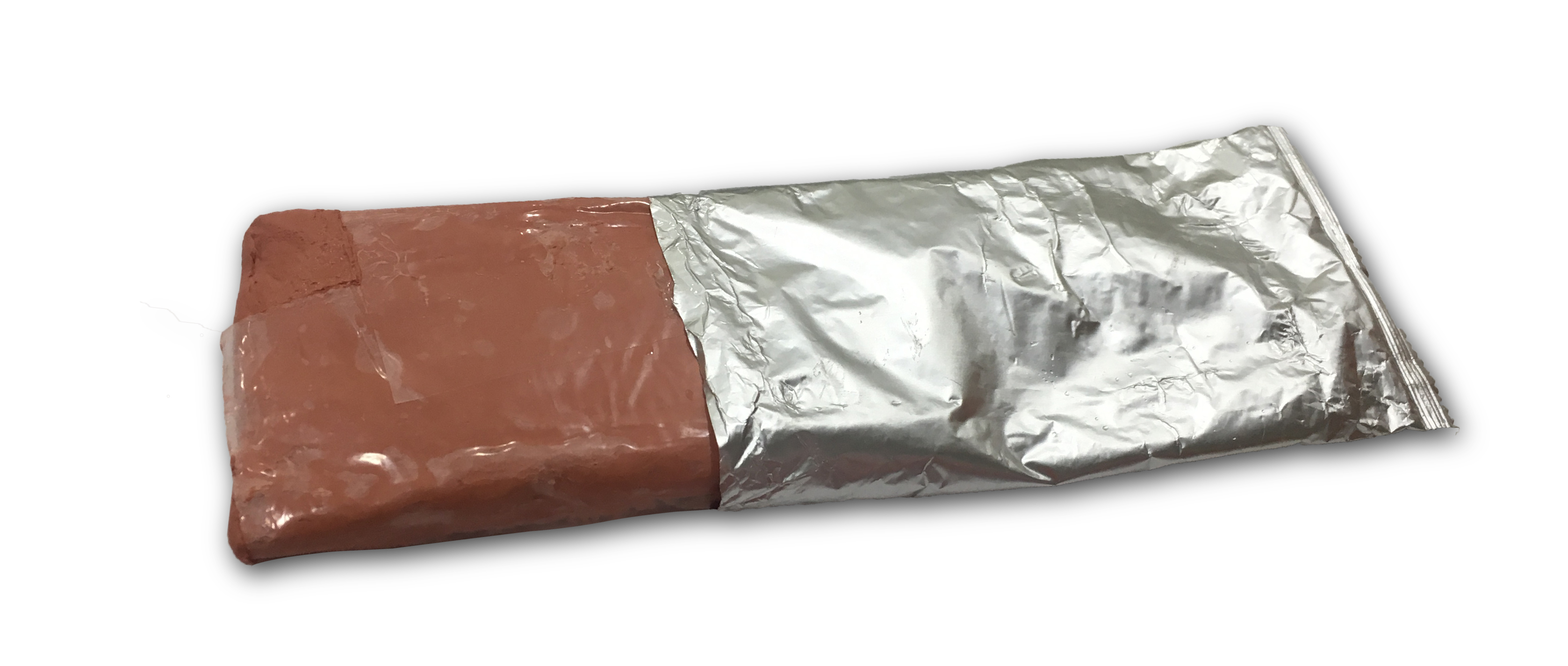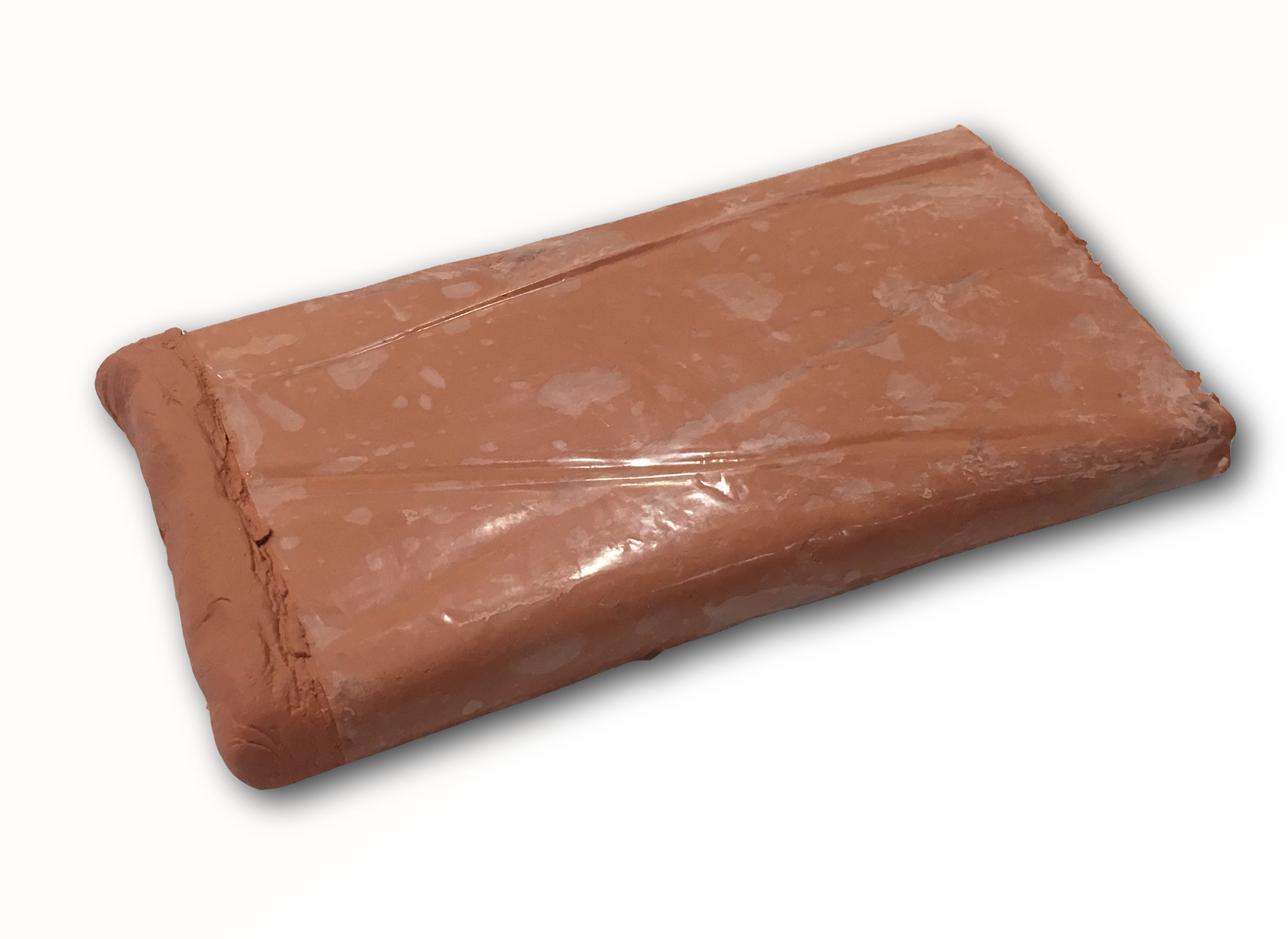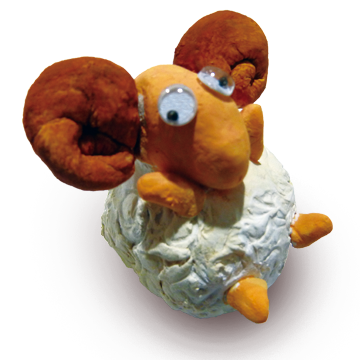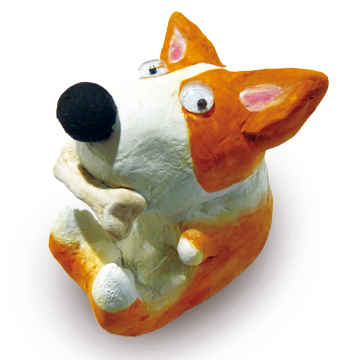 Key Features
• Air Hardening.
• Non-toxic.
• The texture is pliable.
• Soft and easy to work with.
• Easy to paint and mix color.
• Solid and robust don't need for heat or firing.
• Pass test report EN71 part1.2.3 &ASTM D4236.
Usage
Air dry clay is one of the most common material. Easy to paint ,easy sculpture and air-dries to a hard solid of the characteristics. You don't need to use oven , dry up for 1-2 days become dry and harden, after that you can be painted and decorated with acrylic paints or watercolors.
We recommend protecting your finished projects by sealing them with a coat of lacquer or varnish.
Air dry clay is suitable for all kinds of works ,for example: animals ,doll and impression decorative items directly into the clay.
Store unused clay an airtight container , Do not put in oven, microwave or kiln.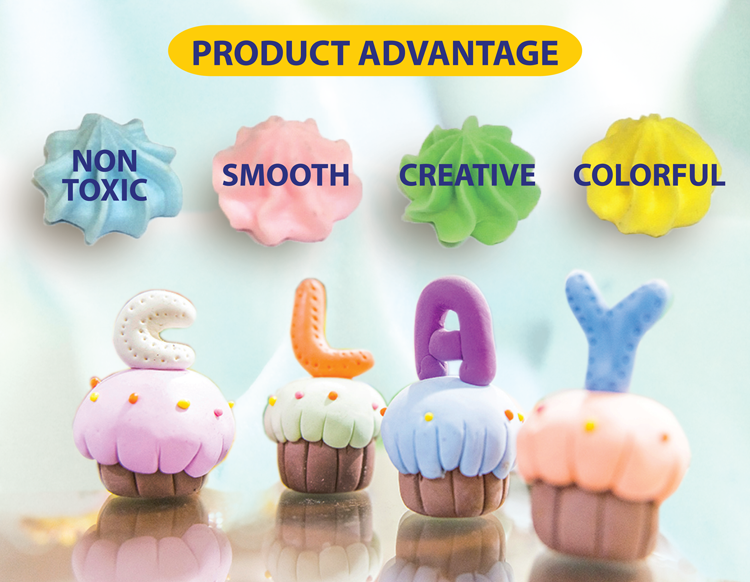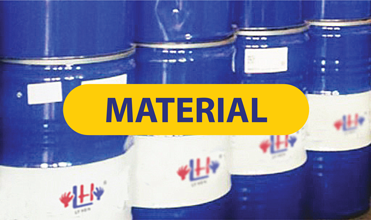 We are always aiming for the highest safety standards and quality levels ,so we choose a best quality cosmetic grade material to produce our products.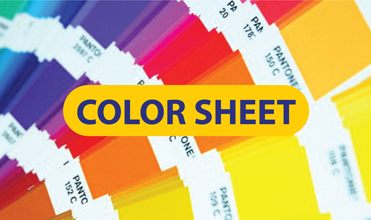 We have basic color for choose.
We offer custom color options to match your clay to your organization's Pantone code.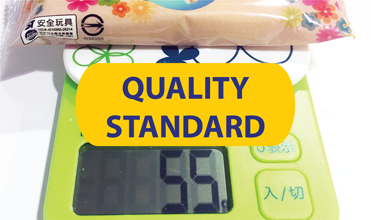 Over the last 20 years has developed into a good product culture. We have a good quality standard and our clay weight margin of error less than 5 grams.

Is there any experience with sticky packaging?
According to the survey, the sticky problem will make the user feel bad. LY HSIN avoid that problems to production of clay,we covered a layer of plastic film on clay that make the user easy to use.
About LYSHIN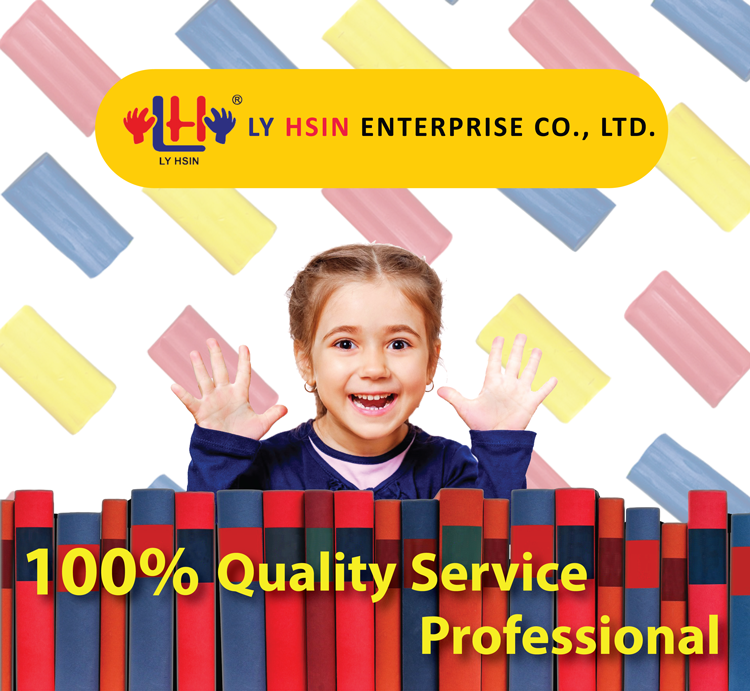 Ly Hsin Enterprise is a professional clay manufacturer located in New Taipei City Taiwan since the 1980s . We devoted itself to the manufacturing and development of the clay to educational and recreational toys. It's difference with the general clay is
1. Texture is smooth.
2. Not sticky your hand.
3. Non-Toxic.
4. Custom made design.
We have an excellent reputation through 20 years of business experiences focus on serving customers who want to produce different type clays.

1.Safety
All of our products are Non-Toxic and meet makeup safety standards.
2.Quality assurance
Our materials are of the highest quality standard and we guarantee this is maintained with every order.
3.Personalization
We customize all our offerings to our customers specific needs.
4.Professionalism and service
With more than 20 years experience, we understand our customers needs and communicate efficiently.
5.Customer Satisfaction
We are committed to the satisfaction of our buyers and aim to build lasting relationships for continued success.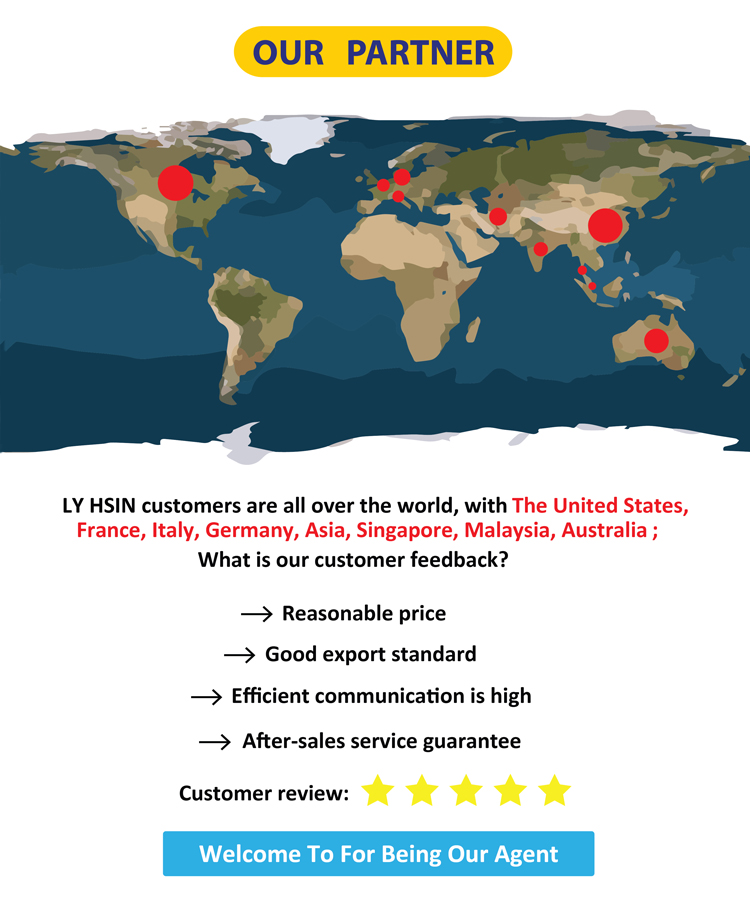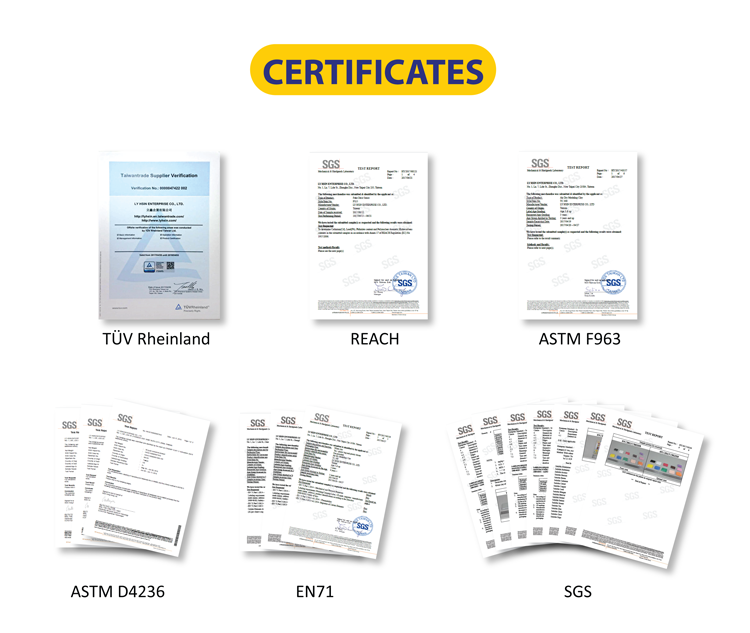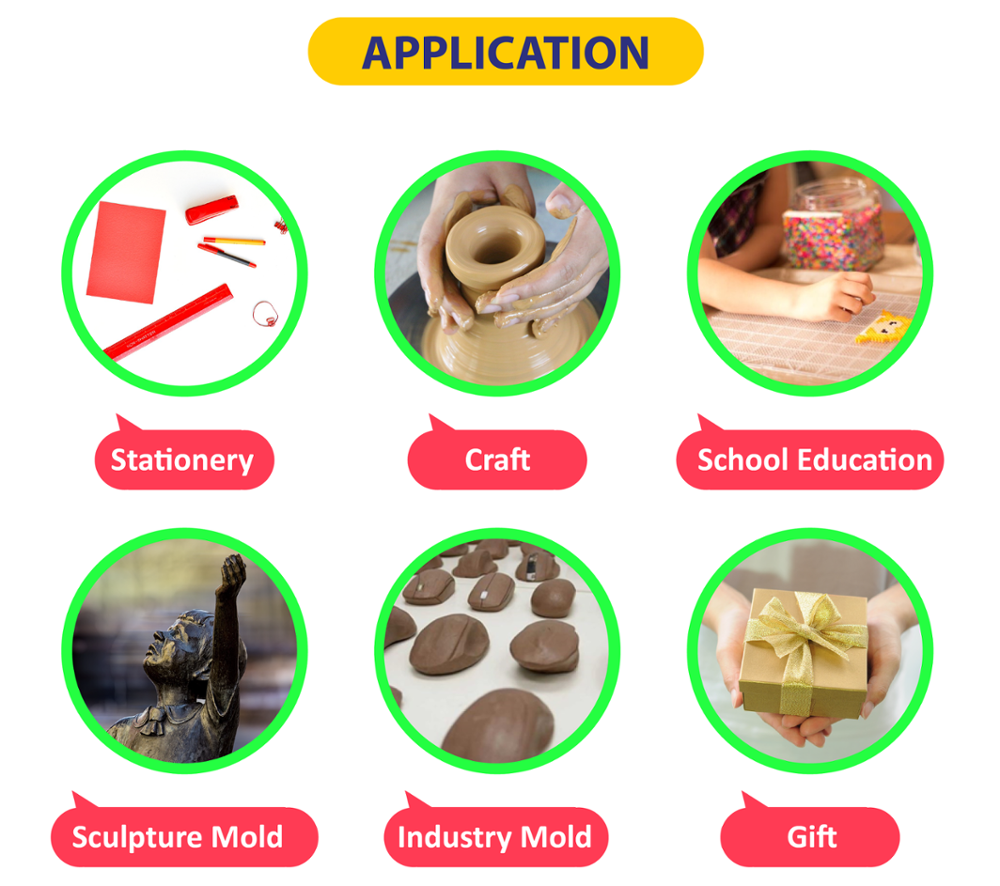 FAQ
Q1.Are your company a manufacturer? How many years of production experience?
A1:We are a professional clay manufacturer located in New Taipei City Taiwan since the 1980s.We have more than 20 years of production and export experience.
Q2:What is the sample terms?
A2:Sample time is 3-5 workdays. Free sample available and customers bear the shipping cost.
Q3. If you're going to make a big purchase.
A3: If you're going to make a big purchase ,please email us ,We will quote the special price for you soon.
Q4. How long for the shipping?
A4: We try our best to ship all items without 7-10 days from date of payment.If you need large quantity or any further information ,please feel free to contact us.
Q5. How to pay the payment?
A5: We accept payment by paypal or T/T transfer.(please contact us for further details). We require payment within for 2 days, if you have any reason for going to delayed your payment please let us konw.
Q6.Can we add our logo, custom packaging design to this item? If so what is the packaging options you can offer?
A6:Of course!You can add your logo and custom packaging design in product.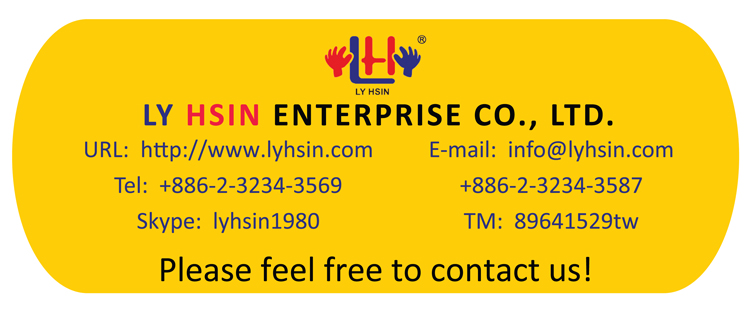 Main Export Market
Australia ,France ,Germany ,Italy ,Malaysia ,Singapore ,Taiwan
Payment Details
Payment Terms:TT ,L/C ,PayPal
Minimum Order:360 Pieces
---
Recommendations
---
Small Order Recommendation